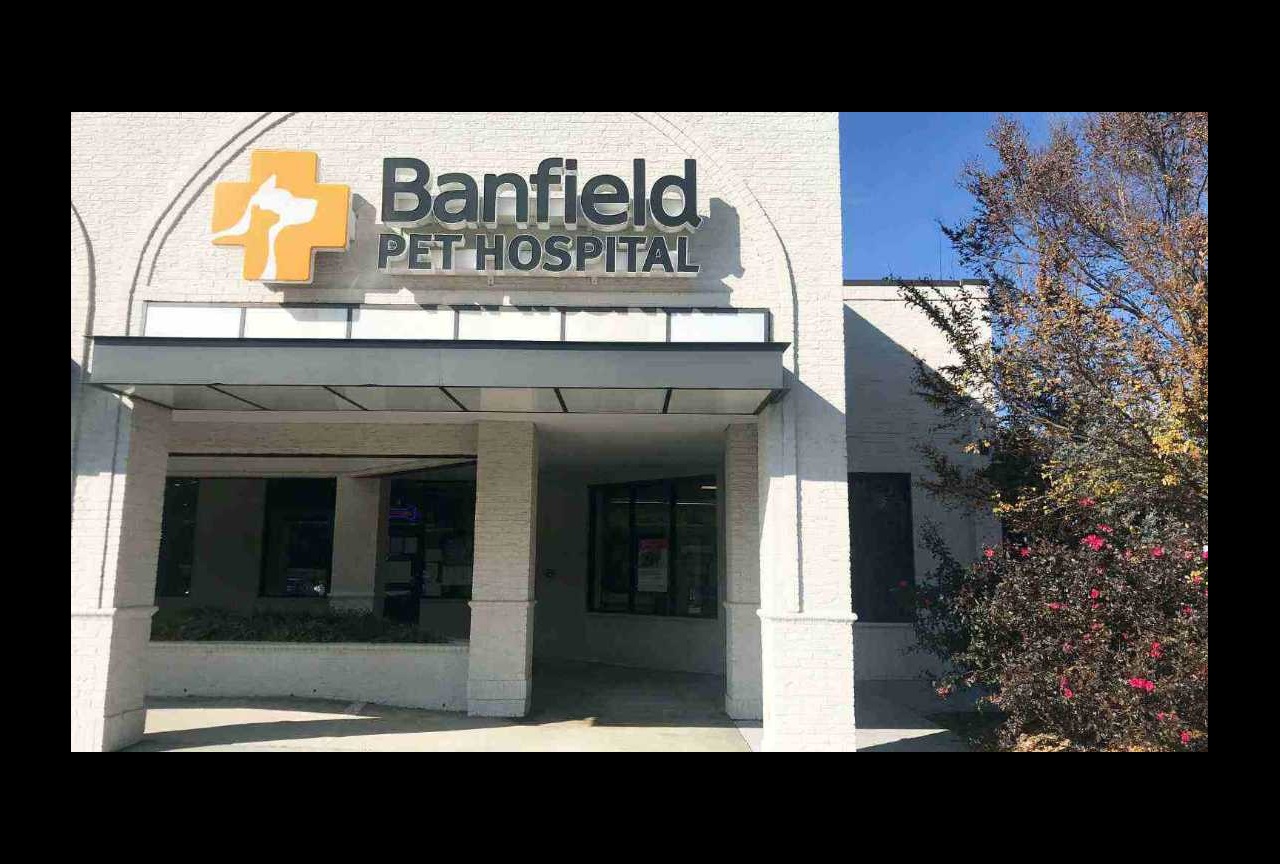 Banfield's

here for the love, health and happiness of your pet
Banfield Pet Hospital® - Greensboro South provides quality and attentive health and wellness care for dog, cat and small animal pet patients. Our veterinarians and staff are committed to promoting responsible pet ownership and preventive health care with a full-service medical facility offering general services like routine vaccinations, microchipping, dental and surgical care and more. We are accepting new patients now.
How to find us:
We are located on West Gate City Boulevard.
Interested in an affordable preventive care package for your BFF? Take a look at our Optimum Wellness Plans®.
Our team
Dr. Louis
Arnese

,

DVM

Chief of Staff
Dr. Arnese graduated from Tuskegee University in 2009. He enjoys working on difficult cases in medicine and surgery, and...
About Dr. Louis

Arnese
Dr. Erin
McCauley

,

DVM

Veterinarian
Dr. McCauley is from Durham NC, graduated from LSU SVM in 2016. She interned at Oklahoma State and at Mississippi State ...
About Dr. Erin

McCauley
Dr. Kelsey
Bentz

,

DVM

Veterinarian
Dr. Bentz received her Bachelor of Science degree from the University of Vermont, and received her veterinary degree fro...
About Dr. Kelsey

Bentz
Ashley
Gordon

,

RVT

Credentialed Veterinary Technician
Ashley started working for Banfield in July 2014 while she was completing her degree in veterinary technology at Central...
About Ashley

Gordon
Meghann
Skaggs

Practice Manager
Meghann has been with Banfield since July 2007. She started at Banfield in Raleigh as a kennel assistant and has worked ...
About Meghann

Skaggs
Aaliyah
Veterinary Assistant
Aaliyah has been with us since June of 2020. She is the proud mother of two girls, Melony and Paityn, as well as her pup...
About Aaliyah
Abby
Veterinary Assistant
Abby has been with Banfield since June of 2020. She has been working in the veterinary industry for a few years and has ...
About Abby
Barney
Veterinary Assistant
Nontsikelelo (Barney) graduated from Rochester Community and Technical College in May of 2018 with an associates degree ...
About Barney
Chris
Veterinary Assistant
Chris has been with Banfield since August of 2020. Before that he had worked many years at the Greensboro Science Center...
About Chris
Faith
Veterinary Assistant
I spend the majority of my time surrounded by animals! I, myself, have two dogs named Lily and Sailor, and I also have ...
About Faith
Vince
Veterinary Assistant
Vince is originally from Upstate New York but moved to North Carolina in the early 2000's. He has been with Banfield sin...
About Vince
Dallis
Client Service Coordinator
Hi! I've been working at Banfield Pet Hospital since May of 2020, and before that I was a client! I enjoy working with...
About Dallis
Kristian
Client Service Coordinator
Hi, I'm Kristian! I am a mom to one human and two fur babies. I enjoy reading, writing poetry and partaking in game nigh...
About Kristian
Monty
Client Service Coordinator
I haven't been a part of the Banfield family long but in the time I have worked here, I have developed such a love for a...
About Monty