Lexington
(#0656)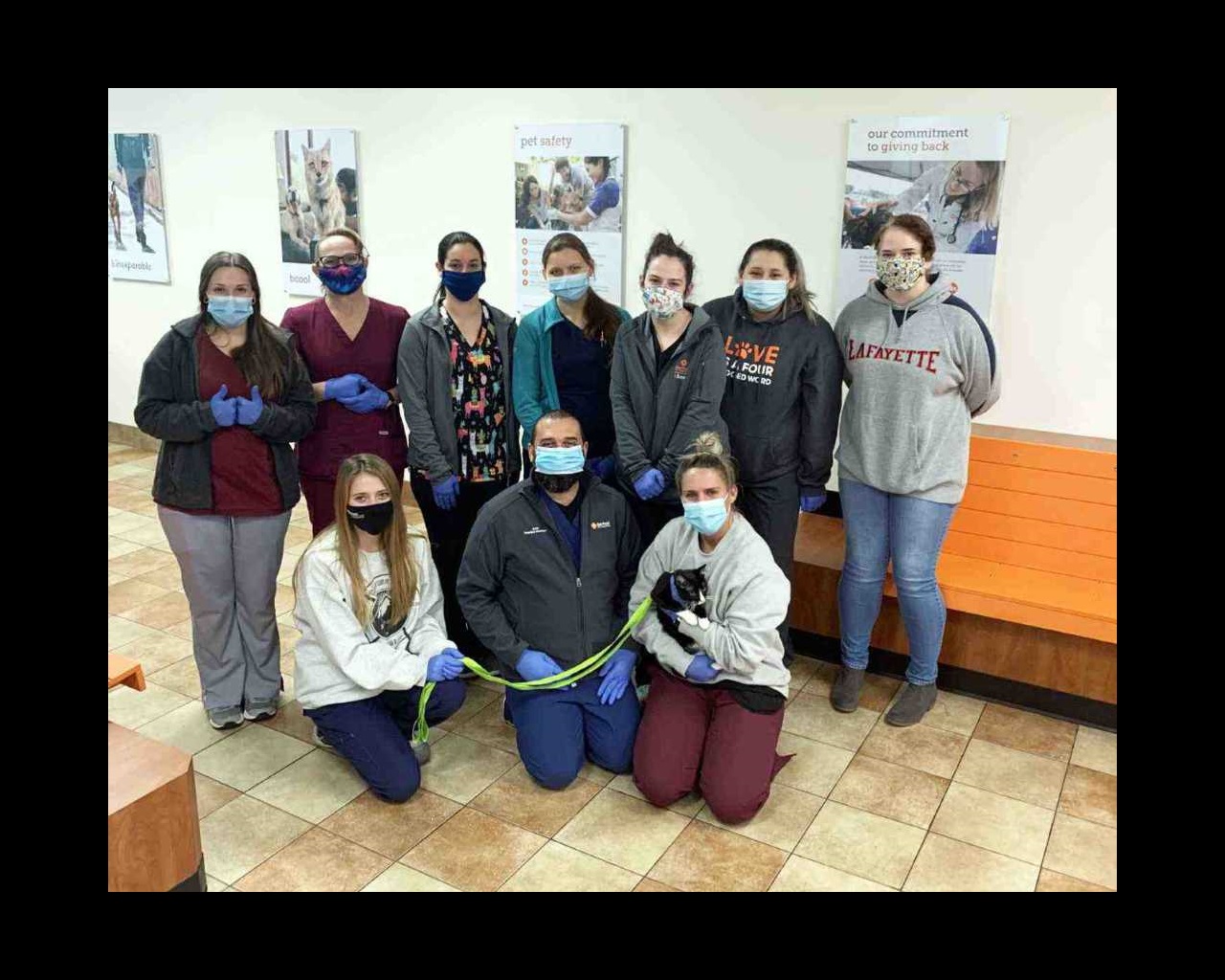 Vet near you in East Lexington
Regardless of whether you're a cat person or a dog lover, pets bring joy to anyone who adopts them. From playing fetch in the dog park to enjoying cat nap cuddles, your furry friends are there for you. Be there for them by prioritizing their health and happiness and partnering with Banfield Pet Hospital® in East Lexington. At our clinic, located in PetSmart at the Hamburg Pavilion, we can take care of vaccinations and routine exams for your cat or dog.
Don't forget to check out our other services. Heading to Jacobson Park with your dog? Help protect them with parasite control. You can even focus on your cat's teeth and gums with our dental care options. Book an appointment today with our mobile app or personalized web portal. Don't forget to leave a review if you've visited our East Lexington clinic before.
Schedule a visit with an East Lexington vet today
From Bryan Station to Autumn Ridge and beyond, we're proud to offer a variety of general veterinary care options in East Lexington, including our Optimum Wellness Plans®. When you choose an Optimum Wellness Plan, you'll give your pet the gift of preventive care options, including early screenings for serious diseases, all in one yearly package at affordable rates.
Discover how our committed veterinary team can partner with you and your four-legged best friends. Schedule your visit online, or give us a call at 859-263-9776 today!
Our team
Kathrine
Prior

,

DVM

Veterinarian
Dr. Kathrine Prior grew up in Berea, KY and received her bachelor of science degree from Western Kentucky University in ...
About Dr. Kathrine

Prior