Vancouver, WA January 31, 2017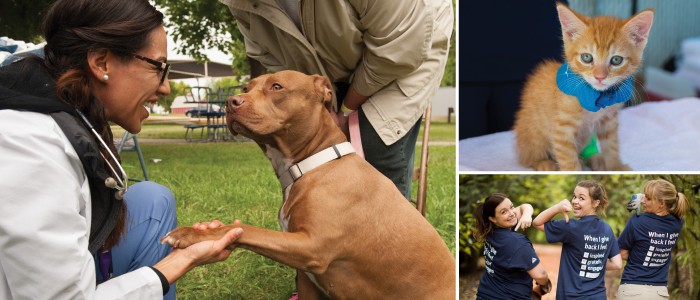 At Banfield, when we prioritize our goals for the year we don't view giving back to our communities as a "nice-to-have." We view our Corporate Social Responsibility (CSR) program as just that—a responsibility. We believe it is our duty to use our resources, reach and relationships to improve the well-being of pets, communities, and our people and profession.
We're proud to say 2016 was a transformative year for our program. We celebrated the first anniversary of the Banfield Foundation. We provided support to communities in Louisiana, South Carolina and West Virginia in the wake of devastating disasters. And we impacted more than 90,000 pets and people through our participation in the Mars Volunteer Program.
But those are just a few of the many highlights from the past year. Download our full CSR 2016 Report to read about all of the Actions that Add Up.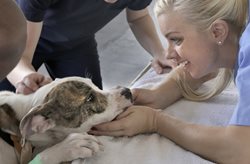 Wellness of Pets
Learn more about how we provide preventive care to vulnerable pet owners and respond to help impacted pets in the aftermath of disasters.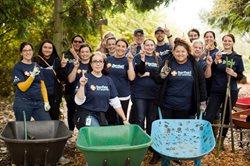 Wellness of Communities
See how Banfield associates volunteer on company time to help communities across the country.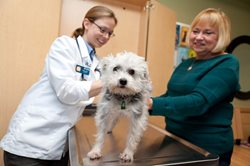 Wellness of Our People and Our Profession
Championing the veterinary profession and growth for our associates is a priority for Banfield.
Find a Banfield near you
Search by zip code, or by both city & state.
This field is required.
Optimum Wellness Plans®
Affordable packages of smart, high-quality preventive petcare to help keep your pet happy and healthy.
See OWP packages