Nationwide September 30, 2015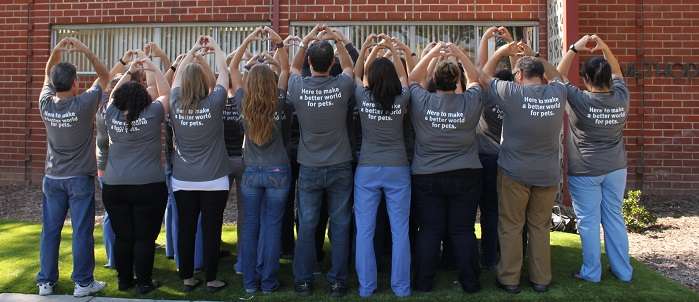 Banfield is proud to take part in the Mars Volunteer Program (MVP). MVP is a worldwide initiative that gives all Mars associates the opportunity to make a difference in the communities where we live work and play. While volunteer activities take place year-round, October is the spotlight month for this program.
Last year, more than 26,000 pets and people were impacted by Banfield associates who donated in excess of 4,000 volunteer hours across 44 cities. And this year, we plan to do even more. Company-sponsored activities will include projects such as renovating local dog parks, cleaning shelters and filling backpacks with food for children in need.
Giving back to our communities is one of the ways we put our principles into action. We're looking forward to a great month and making a better world for pets and our communities. You'll be able to see photos and stories from these events on our Facebook and Instagram pages.
Find a Banfield near you
Search by zip code, or by both city & state.
This field is required.
Optimum Wellness Plans®
Affordable packages of smart, high-quality preventive petcare to help keep your pet happy and healthy.
See OWP packages