Hershey, PA September 03, 2015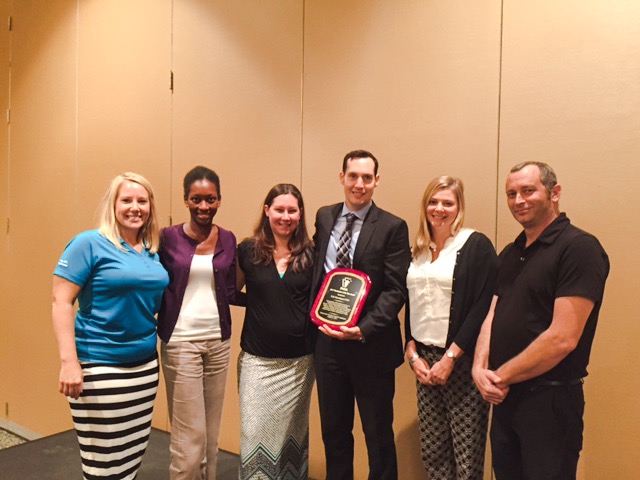 Within minutes of meeting Dr. Kirk Breuninger, one thing is clear: his drive for making a difference in the veterinary industry. A natural advocate for pets, he recently received top honors as the Pennsylvania "Veterinarian of the Year" at the 2015 Keystone Veterinary Conference in Hershey, Pennsylvania.
"I am passionate about the issues impacting our profession, and I wanted to help come up with solutions," said Dr. Breuninger, former chief of staff of the Fairless Hills hospital and now a veterinary research associate on the Banfield Applied Research and Knowledge team at CTS. "I wanted to have a voice and opinion to what was happening in our profession."
He got involved with the Pennsylvania Veterinary Medical Association (PVMA) shortly after graduating from the University Of Pennsylvania School Of Veterinary Medicine in 2010. Dr. Breuninger served on several PVMA committees — Board of Trustees, the Recent Graduate Affairs and Legislative and Regulatory Affairs.
"I am honored to receive this award," said Dr. Breuninger. "I want to thank Banfield for giving me the freedom to pursue these endeavors."
Through Dr. Breuninger's journey at Banfield, his passion to make a better world for pets has had a tremendous impact on his colleagues. Five Banfield associates surprised him by attending the PVMA Hall of Fame Awards Luncheon to show their support!
"It was such a privilege to be able to take members of the team out to Hershey and support Dr. Breuninger," said Aimee Gebert, field director for the Philadelphia market. "He has influenced so many associates in the market and has worked hard, as a member of the PVMA, to promote their cause and raise awareness about how we can get involved and improve the quality of the profession and veterinary medicine in the state of Pennsylvania. We are really proud of him."
Find a Banfield near you
Search by zip code, or by both city & state.
This field is required.
Optimum Wellness Plans®
Affordable packages of smart, high-quality preventive petcare to help keep your pet happy and healthy.
See OWP packages