Portland, OR December 15, 2015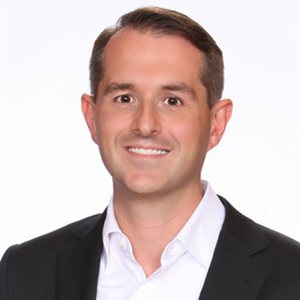 Banfield Pet Hospital, the world's largest veterinary practice, has named Brian Garish chief operations officer and senior vice president of operations. In his new role, Garish will lead hospital operations and field leadership for Banfield's growing network of nearly 925 hospitals in the United States and Puerto Rico. Garish will also oversee operations support, new hospital openings, real estate, facilities, construction and charter operations teams, as well as help lead Banfield's partnership and collaboration with PetSmart.
"Brian's experience in building high-performing teams and his dedication to customer service will be tremendous assets to Banfield," said Vincent Bradley, president and CEO for Banfield. "What impresses me most about Brian is not only his excellent track record in achieving results but his method of doing so — through a commitment to collaboration and open communication with his teams."
Garish brings more than 20 years of health care leadership to his new role. Most recently he served as an area vice president at CVS Caremark where he was responsible for 600 stores covering 16 states with 15,000 associates.
"I'm excited to join an organization that not only partners with pet owners to ensure their pets receive incredibly important preventive care but also puts tremendous resources into elevating pet health as a whole," Garish said. "I look forward to building on Banfield's great client experience while supporting its mission of making a better world for pets."
Garish holds a bachelor's degree in philosophy from Indiana University and has completed a number of leadership programs including the Burnham Rosen Interactive Leadership Program and the EQ Mentor Program.
About Banfield Pet Hospital
Founded in Portland, Oregon in 1955, Banfield is the largest general veterinary practice in the world. In 2007, Banfield joined the Mars, Inc. family of businesses, and today it is nearly 925 hospitals strong in neighborhoods across the United States and Puerto Rico. More than 3,200 veterinarians at Banfield are committed to giving pets the highest quality of veterinary care. Banfield hospitals offer a full range of comprehensive medical services, computerized medical records, preventive care plans for pets and extended operating hours. Banfield Pet Hospital provides preventive care for millions of pets each year through Optimum Wellness Plans. For media seeking more information, contact the Media Hotline at 888-355-0595.
Find a Banfield near you
Search by zip code, or by both city & state.
This field is required.
Optimum Wellness Plans®
Affordable packages of smart, high-quality preventive petcare to help keep your pet happy and healthy.
See OWP packages